Please share this powerful story by sharing this site on your social media accounts. Just click the buttons below to share!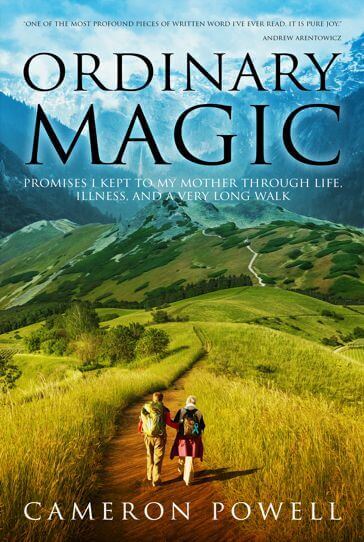 . . . and the most ordinary magic of all is love . . .
Inge has a Ph.D. in Grit. She's also already competed in the "chemo rodeo". So when her deadly cancer comes back, she won't sacrifice the quality of her life for brutal or likely ineffective treatments. She decides to hunt down all the love and meaning she can find -- including on a trek across Spain, where, just maybe, she can get a kind of miracle.
Her son is reeling from recession, lay-off, divorce. And hanging out with Mom is not always a picnic. He wouldn't have been surprised to know her last words would be "God I'm going to a hotel." But how could he say no?